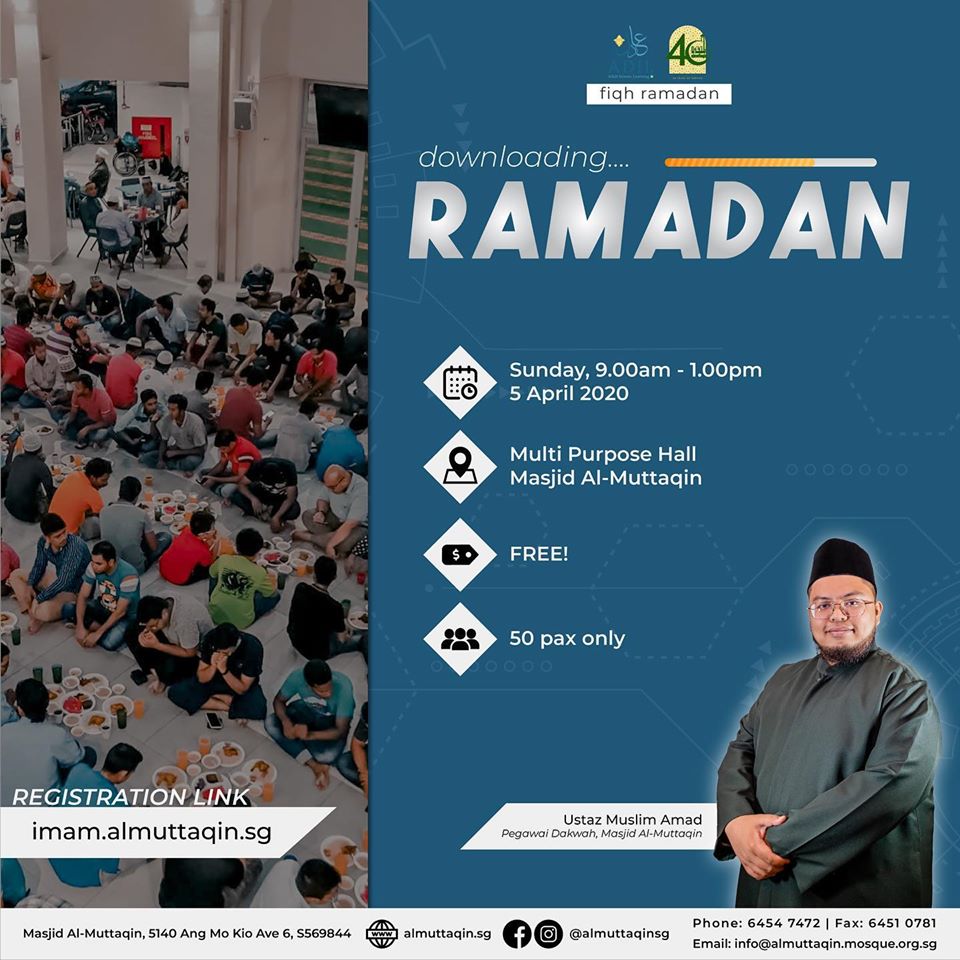 Downloading….Ramadan
A Short course for everyone who wishes to learn or revise the regulations about fasting. These are the topics that will be discussed in this course
Preparation for Ramadan
Fasting in the month of Ramadan
Paying Zakat/Fitrah
Tarawih Prayer
Night Prayer (Qiyamullail)
Contemporary issues on Fastin
Desired Outcome:
At the end of this course, participants should be able to:

Prepare more for Ramadan in both quality and quantity.
Knowing more of the rules and regulations of fasting and will be able to guide and explain to others, especially family members.
Sharing with others of the beauty of Ramadan
Maximise effort in getting the best quality of good deeds in Ramadan
Target Audience
This course targets adult of any age regardless of their background and those keen to refresh or know more about rites and rituals in Ramadan.
Course Details
Course is without fees, a book, light refreshments and certificate of participation will be given
Course will commence on Sunday, 5th April 2020, 9am – 1pm at MPH
 The most effective Ibadah is which is based on the right knowledge and braided by sincerity.
 Register here now!!