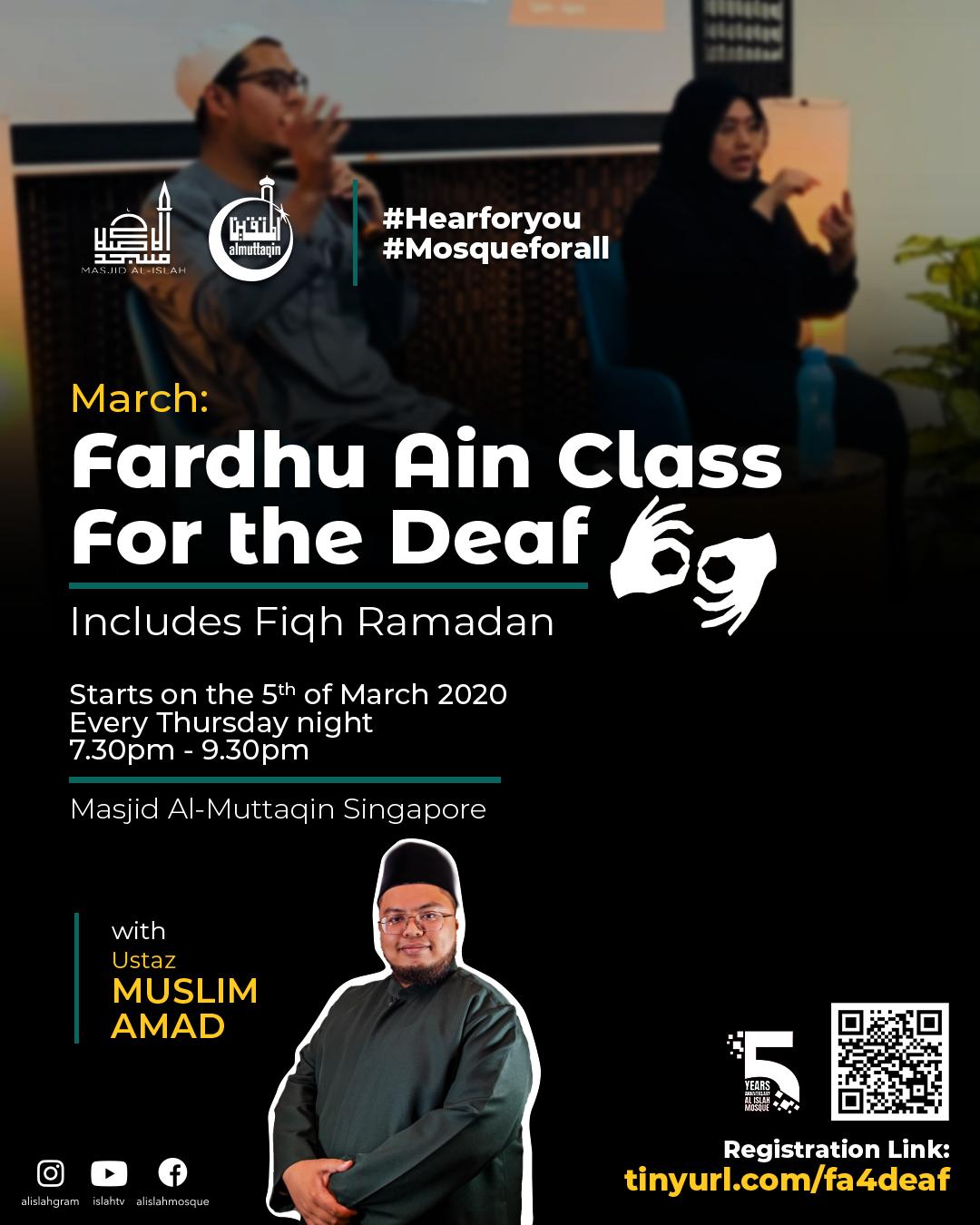 Fardu Ain 4 The Deaf
A Short course especially for our community with hard of hearing to guide them in basic Fardu Ain (First 2 weeks) and Fiqh Ramadan (Final 2 weeks). This course will touch on:
 

Shahadah (profession of faith)

Solat
Fasting (with more details)
Zakat
Hajj
Preparation for Ramadan
Fasting in the month of Ramadan
Paying Zakat/Fitrah
Tarawih Prayer
Night Prayer (Qiyamullail)
Contemporary issues on Fasting.
Desired Outcome:
At the end of this course, participants should be able to:
 

Practice Islam with conviction and motivation.

Understand more of basics in Islam.
Be more eager to meet the month of Ramadan.
Target Audience
This course targets adult of any age with hard of hearing.
Course Details
Course is without fees, a book, light refreshments and certificate of participation will be given
Course will commence on Thursday, 5th , 12th , 19th and 26th March 2020, 7:30pm – 9:30pm at #02-15
 "The most effective Act of Worship is which is based on the right knowledge and braided by sincerity."
 Register here now!!