Job opportunities
Alhamdulillah we have openings at the moment!
Check them out.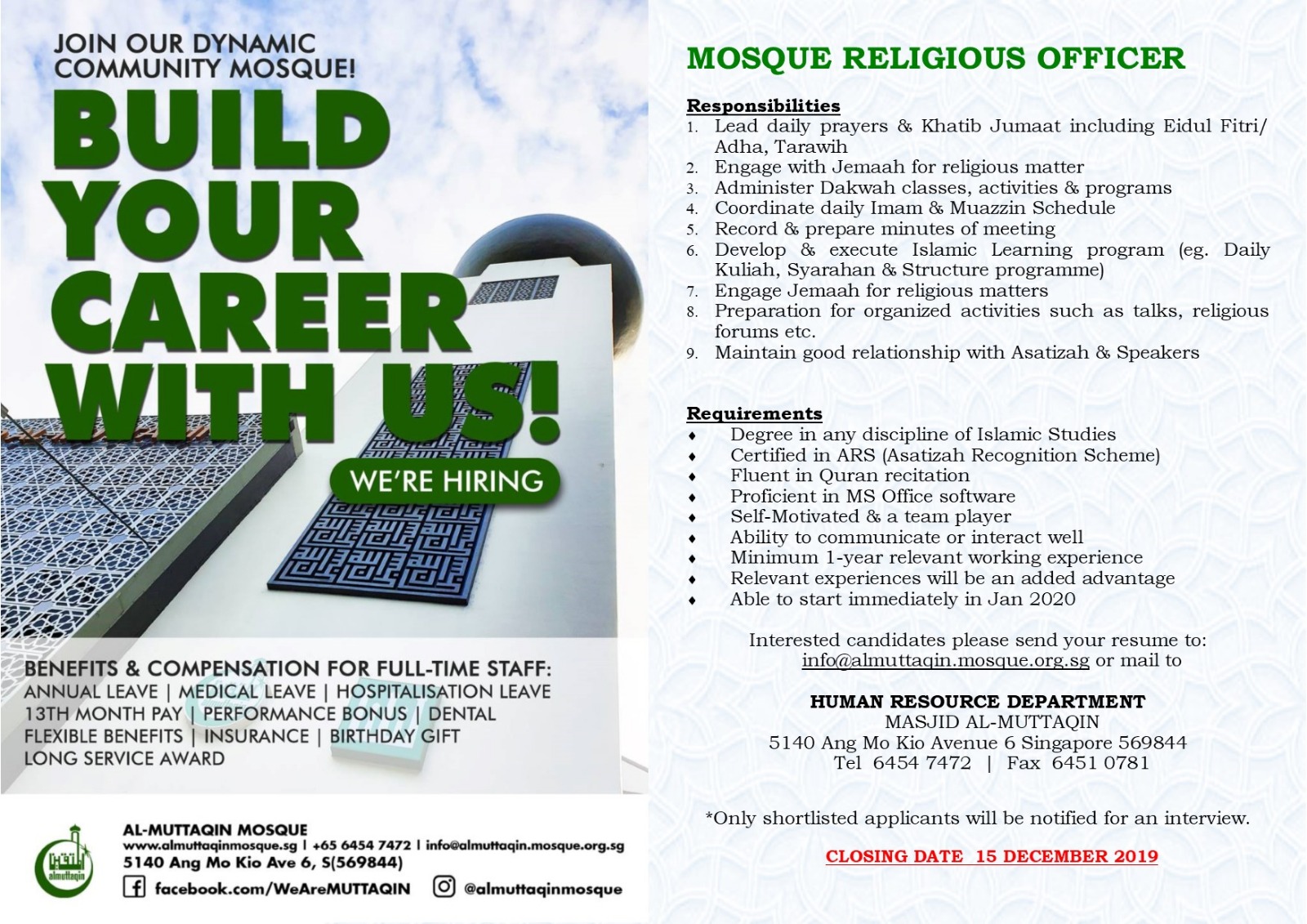 Mosque Religious Officer
We are looking for you if you could enhance Mosque Programs, Conduct Islamic Classes, Participate in Community Projects, Lead Religious Activities, Fun or All of the above!
Requirements:
– ARS Tier 1
– Able to work in a team
– Able to recite Al-Quran fluently
– Committed
Closing date: 15 December 2019
Send your CV & audio recording of your quranic recitation (Al-Fatihah & Surah)
to [email protected]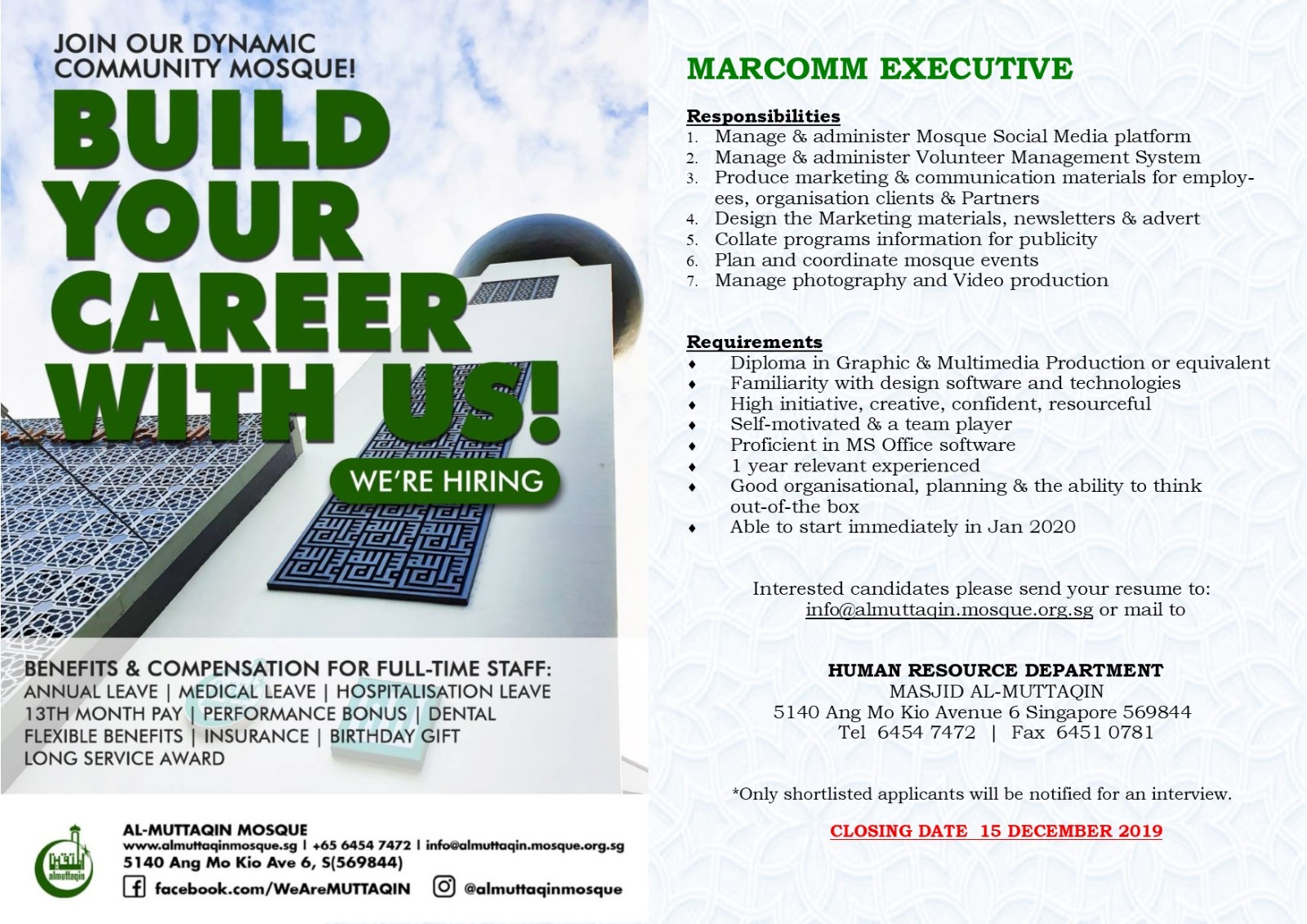 Marketing & Communications Executive
You have a knack for photography, videography, design? You are 'Tech Savvy'? You have creative juices waiting to be squeezed?
You may want to apply for this position as our MarComm Exec.
Apply now!
Send your CV to [email protected]
Closing date 15 December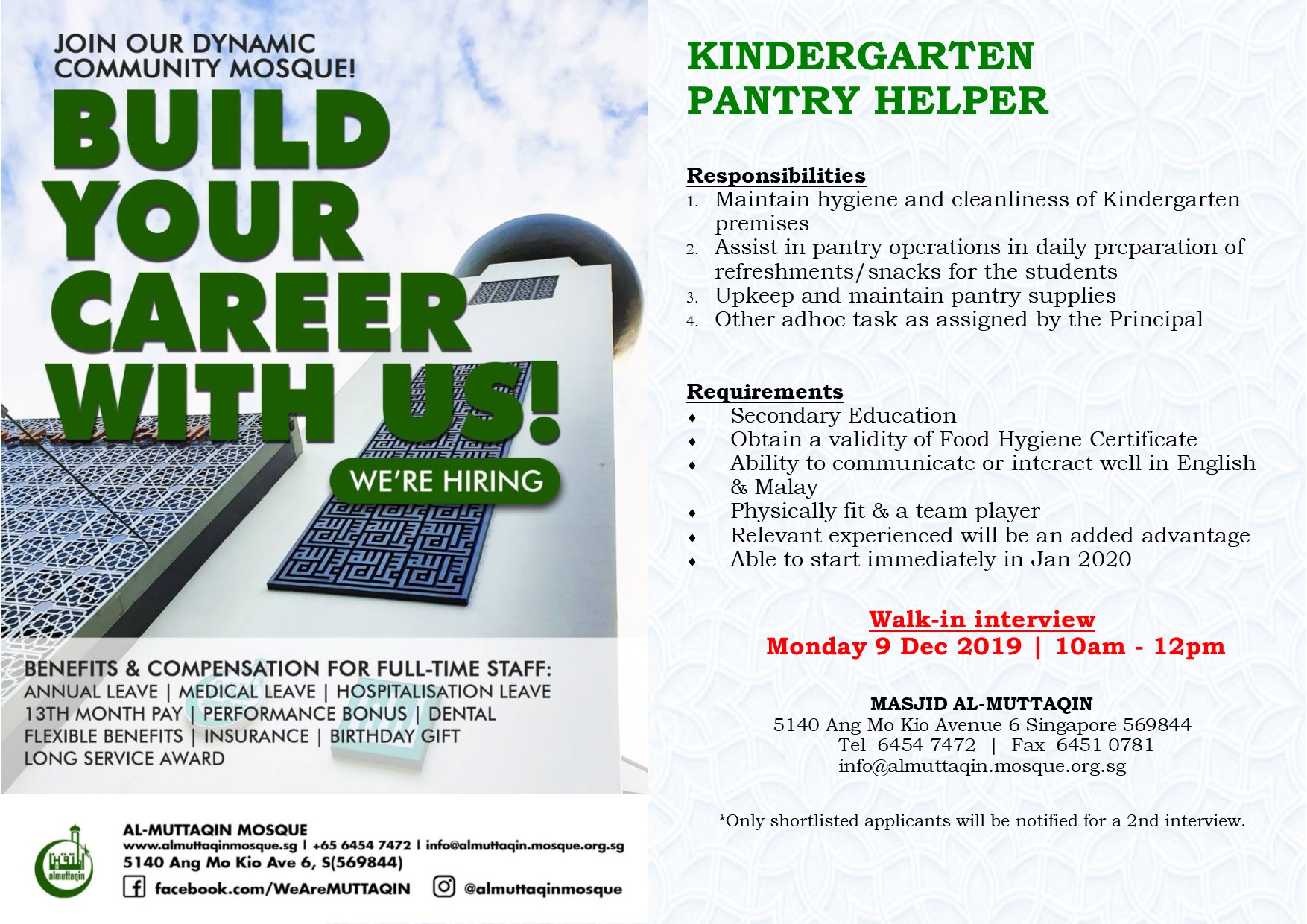 Kindergarten Pantry Helper
We are looking for someone who is:
Comfortable with kids, able to do household chores, able to prepare and handle foodstuff safely and deliciously.
If you are the above, come for interview on 9 December, 10am – 12pm
at Al-Muttaqin Mosque!